The Next Generation of Luxury Home Marketing
Same Story, Different Home
---
Over the years, my team and I started to notice a trend with cancelled and expired listings. The listings lacked high quality marketing and the correct representation. It was at this moment that I decided to re-define the standards of luxury real estate. The secret to selling luxury real estate is to tell a story about the home through life style marketing. It is the commitment to staging, marketing and capturing your home in a way that allows buyers to envision a new beginning.
My strategy of lifestyle marketing & story telling has become so successful that my team and I have built our entire business model around specializing in cancelled & expired listings.
To help show you how effective our marketing strategies are, I have put together a list of recent case studies below. You will find there is a pattern of properties that were listed with another agent for long periods of time and labeled as "unsellable" or "overpriced". Within weeks, we have generated more offers and sales than any of the previous agents. Enjoy!
Schedule A Call
Case Study #1 - 158 Key Heights Dr.
- This unique property was listed with an agent for almost a year at $7.9 Million. The previous agent took some basic photos, listed the property & waited for a buyer to come to them.
- After almost a year with no results, the owner decided to fire the listing agent and list it for sale himself as a "For Sale By Owner".
- After 2 months of listing the property himself and having no offers, he decided to give our team the opportunity to list his home with our marketing strategies.
- As you can see in the video, we created a specific lifestyle video to tell a story about the property and attract the right buyer. We also designed & re-staged the entire home as well.
- After 49 days on the market, the home was put under contract for $8.7 Million. By using our strategies, the owner was able to sell his home faster and for a higher price.
Case Study #2 - 17240 Breeders Cup Dr. Odessa, FL
- This property was listed with another agent for 2 months and had 0 offers. The house was not marketed to it's full potential and was not put in front of the right buyers.
- Frustrated with their experience, the sellers decided to fire the current agent & remove the listing.
- My team and I were able to get in front of the sellers and convince them that our marketing strategies and work ethic creates results!
- We painted, designed and re-staged the home with $20,000 worth of complimentary staging (we own a staging company). We also put together a full media production and marketing campaign followed by active open houses.
- By marketing the story of this property, we have already attracted multiple buyers and received a cash offer.
Case Study #3 - 4021 Gulf Shore Blvd
- After 4 years of being on the market with previous realtors & 0 offers, the owner decided to take his condo offer the market.
- The team and I were able to convince the owner that with our marketing strategies, we could create a specific lifestyle marketing campaign around the property that would result in a sale.
- As you can see by the video, we created a lifestyle video that highlighted what it would be like living in this condo. We then specifically targeted buyers who were interested in this lifestyle.
- We also designed and re-staged the condo with $20,000 worth of complimentary staging (we own a staging company).
- After 5 days on the market, we had received multiple cash offers & by day 8, the condo was pending under contract. The condo closed 30 days later for $2.7 million.
The Recipe To Our Success
We are not your typical "realtor". The team and I believe in getting our hands dirty with sweat equity and investing into our clients as much as they are investing in us.
Here is how we continue to produce incredible results for our clients:
1- Complimentary staging (we own our own staging company)
2- In-house interior designer
3 - 4k Photo & 4K Video Media Services
4 - Social Media Reach - 175k+ Reach
5 - Luxury Real Estate Referral Network 40,000+
6 - Access to 3 MLS Platforms in ensure your property is seen all over the state of Florida.
7 - Online Advertising through Facebook & Google that places your property in front of the right type of buyer.
8 - Sweat Equity. We will paint walls, update light fixtures or whatever is takes to market your property to it's full potential.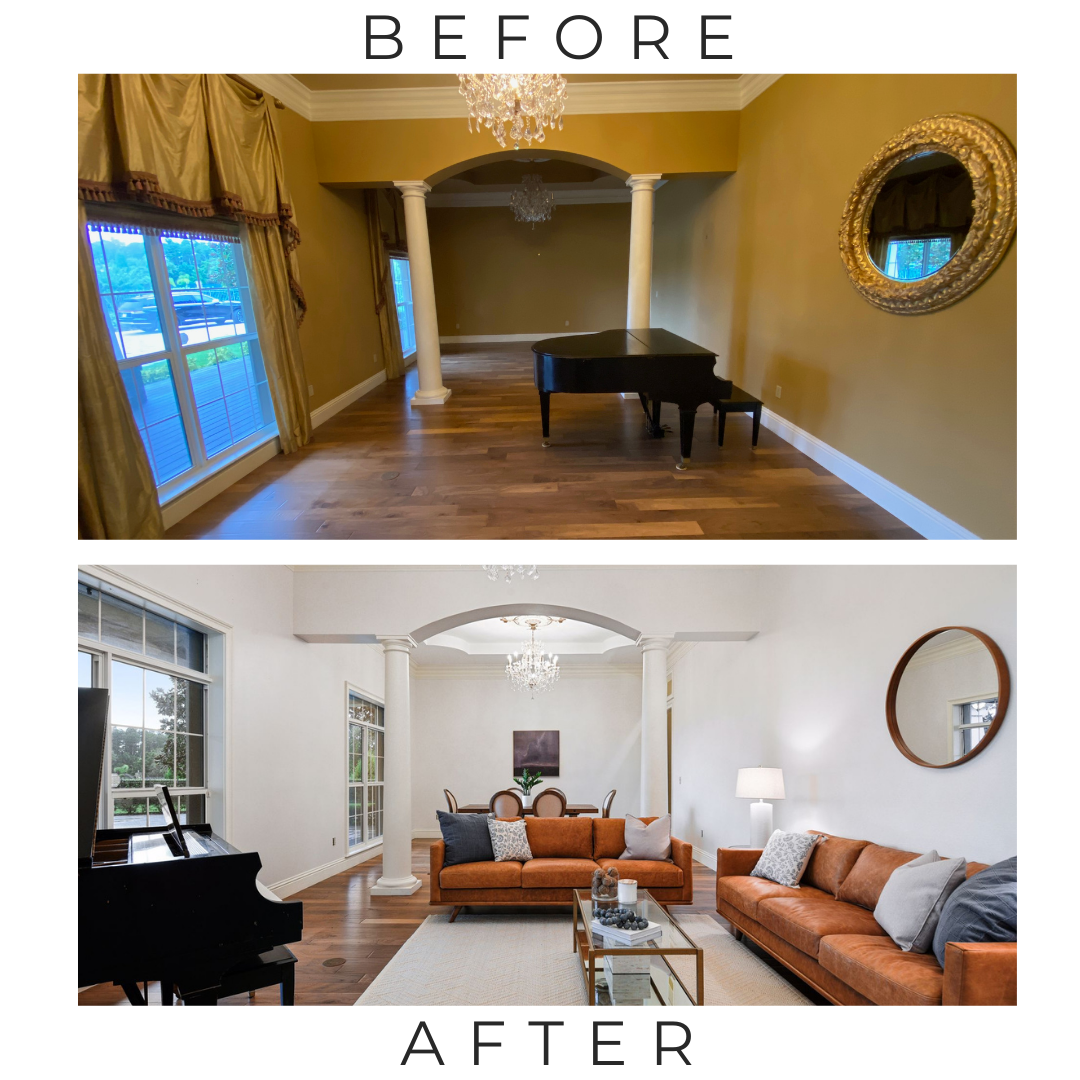 See what others have said about their experience working with me
---
"'If you need a wonderful realtor, I would highly recommend Austin. He is personable, professional, has a wonderful demeanor, and he is honest with a high degree of integrity""
"I have had the privilege of working with Austin Marks for the better part of the last four years. Austin Marks is one of the most outstanding people with whom I have had the pleasure of working with. He is very intelligent. Austin has incredible character. His approach to life is extraordinary. His morals and values are exceptional."
Jim Adams
Board of Trustees, NJUHSD
"Austin has been a proven leader …. Austin has a proven work ethic … Austin will be a success at whatever he puts his mind and efforts toward… He knows what it means to make a commitment of time and energy and to honor that commitment every day of his life."
Andy Owens
CFO Owens Estate and Wealth Strategies Group
Real Estate Is My Passion
---
In any relationship, communication is key and I am always here to serve you. To me, you are more than just a client – you're a partner in the process.
I am confident that my marketing strategies & work ethic will help you obtain the goal of receiving top dollar for your biggest asset, your home.
If you are interested in finding out what your home is valued at & what I would recommend as a listing price, please fill out the form below. You can also reach out to me directly through my contact information below.