Providing A Luxury Experience At Every
Price Point.
Recent Property Sales & Active Listings
---

Meet Austin
With a foundation in Communication and Media Studies, coupled with the resolute determination characteristic of a former Division I collegiate athlete, I have consistently demonstrated my prowess in the luxury housing market within the Greater Tampa Bay area. I offer a distinctive blend of cutting-edge digital marketing proficiency, robust interpersonal skills, and unwavering determination.
My affiliation with the esteemed brokerage "Douglas Elliman" is a strategic choice, driven by their specialization in luxury real estate. As a prominent luxury brokerage, we achieved an impressive record of over $52 billion in high-end sales during the year 2022 alone. Leveraging the expansive Douglas Elliman global network, I possess the capacity to showcase my clients' residences to an extensive affluent audience, reaching hundreds of thousands.
Employing my extensive comprehension of the Tampa area's real estate landscape, I assume the role of guiding, advising, and educating my clients on market dynamics. This empowerment stems from my commitment to providing candid insights that facilitate well-informed decision-making.
My success is attributed to the caliber of my marketing strategies and my remarkable track record in representing sellers, leading to the optimal sale of their properties at premium prices.
About Me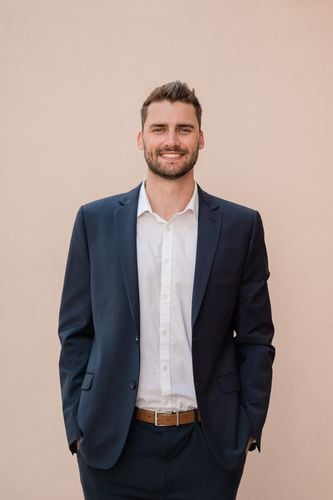 Testimonials
---
"Austin has been a proven leader …. Austin has a proven work ethic … Austin will be a success at whatever he puts his mind and efforts toward… He knows what it means to make a commitment of time and energy and to honor that commitment every day of his life."
Andy Owens
CFO Owens Estate and Wealth Strategies Group
"I have had the privilege of working with Austin Marks for the better part of the last four years. Austin Marks is one of the most outstanding people with whom I have had the pleasure of working with. He is very intelligent. Austin has incredible character. His approach to life is extraordinary. His…"
Jim Adams
Board of Trustees, NJUHSD
"'If you need a wonderful realtor, I would highly recommend Austin. He is personable, professional, has a wonderful demeanor, and he is honest with a high degree of integrity""
Find the home of your dreams