Providing A Luxury Experience At Every
Price Point.
Recent Property Sales & Active Listings
---

Meet Austin
My goal is to provide a luxury experience at every price point. When you speak, I listen! In any relationship, communication is key, and I am always here to serve you. To me, you are more than just a client - you're a partner in the process.
With a bachelors degree in Communication and Media Studies and the focus and determination of a former Division 1 collegiate athlete, I have developed the skills to compete amongst the top luxury realtors in my area.
I pride myself on the extensive knowledge I have of the Tampa Bay real estate market. I use this knowledge to guide, advise, and educate my clients about market dynamics, and empowering them by giving honest insights that will enable them to make well-informed decisions.
About Me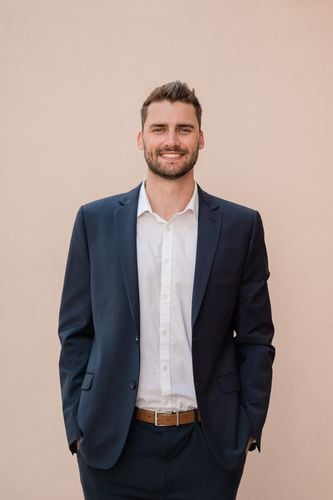 Why You Should Work With Us
We hated my own real estate experience and set out to do it differently. I discovered that traditional agents were not willing to invest in their clients as much as the clients were investing in them with their biggest asset. The agents were often looking to cut corners to save a few dollars on their marketing campaigns for their new listings. This action resulted in homes sitting on the market for years at a time with 0 offers.
This is how the next generation of luxury home marketing was born. By combining the power of technology & "lifestyle marketing", We have been able to sell the properties that were "unsellable" in a fraction of the time for a higher selling price.
Our business model runs on the fuel of "sweat equity" for our clients. As you can see in the photo, we painted the home ourselves, staged the home with and completed modernized the home with our luxury marketing strategies.
Click the button below to review the case studies of how impactful & successful our business model has been.
About Me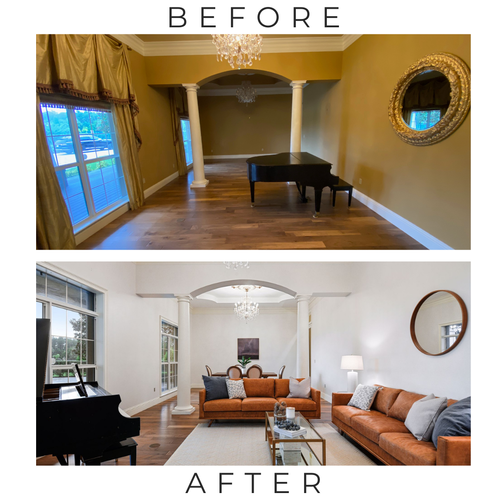 Testimonials
---
"Austin has been a proven leader …. Austin has a proven work ethic … Austin will be a success at whatever he puts his mind and efforts toward… He knows what it means to make a commitment of time and energy and to honor that commitment every day of his life."
Andy Owens
CFO Owens Estate and Wealth Strategies Group
"I have had the privilege of working with Austin Marks for the better part of the last four years. Austin Marks is one of the most outstanding people with whom I have had the pleasure of working with. He is very intelligent. Austin has incredible character. His approach to life is extraordinary. His…"
Jim Adams
Board of Trustees, NJUHSD
"'If you need a wonderful realtor, I would highly recommend Austin. He is personable, professional, has a wonderful demeanor, and he is honest with a high degree of integrity""
Find the home of your dreams